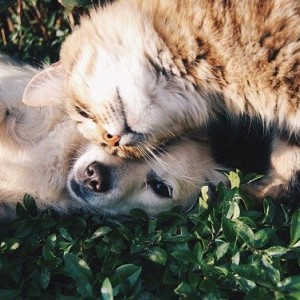 Animal keepers use CBD for a variety of behavioral and medical problems, including cancer, anxiety, arthritis, seizures, neurological and digestive disorders, irritable moods, and more positive coexistence with other animals.
Is CBD safe for dogs and cats?

Hemp CBD is not addictive and has no harmful side effects for your pet

What is the best kind of CBD for my dog or cat?

CBD for dogs and cats exists in many convenient forms. The most common types are extracts, also known as CBD oils, which can be added directly from the dropper bottle to the mouth, added to food or delicacies, rubbed into the bare skin of the ear, or dripped onto the paw of an animal. You may want to give your dog or cat CBD crackers, CBD capsules, and topical CBD balm that is quickly absorbed by the skin.

Showing 1 to 2 of 2 (1 Pages)