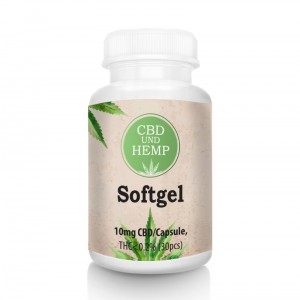 Cbdundhemp capsules are recommended for those who want a lasting effect. The full spectrum of CBD was encapsulated in CBD capsules. Each capsule contains 10 mg of total CBD extract.
If you don't like the ground-hemp taste of oil, then softgel capsule can be a great alternative for you.

longer exposure time (because it is absorbed in the stomach)




long-lasting effect: can last twice as long as oil




recommended for pain, nerve pain, chronic inflammatory conditions (eg Crohn's disease).



Showing 1 to 1 of 1 (1 Pages)